Ergolates!
Practical and engaging sessions that educate on how to prevent and correct wellbeing issues brought on by sedentary office lifestyles. Equip your workforce with key knowledge and a range of innovative deskercises!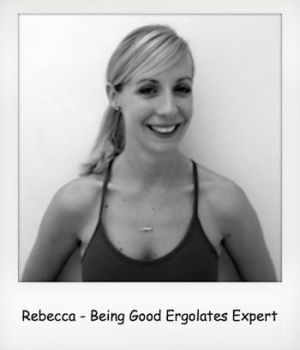 Ergolates is a new discipline, focusing on preventing and correcting the unwanted physical side effects of a desk based sedentary lifestyle. Developed from pilates but with a specific ergonomic and anatomical focus on the modern office worker.  With specialist knowledge of posture and posture deviation these sessions cover areas a standard pilates class would not.
Our ergolates experts can provide a range of workshops depending on your specific interest or needs. Practical sessions demonstrate how to stretch, strengthen and correct imbalances. These could be a mat based session in a larger space, or simple 'deskercises' with no mats or change of clothes required around a typical workstation in your office. Or the session could take more of a theoretical slant where our experts present different wellbeing issues that a sedentary working life can cause, how simple things like posture can effect oxygen intake and therefore working productivity and contribute towards stress. All sessions will be interactive and tailored to you, and delegates will come away with key knowledge and practical ways to improve their working wellbeing. Ergolates sessions are a great way for people to take a step back and assess their working practices.
Ergolates workshops, classes and courses & desk assessments for your event or company
Being Good challenge our experts to bring a fresh perspective to all of our sessions so even someone who has taken part in an ergolates session previously will find new insights and beginners will receive a fantastic introduction.
Your event or organisation can book a one off taster session, a number of taster sessions to cater for a large team or even a course of progressive sessions with our experts which can help develop skills further for a more in depth understanding.
Through our Ergolates team we can also offer a corporate desk assessment service, please get in touch for more information and to book this in as part of a wellbeing package or as a stand alone service.