Yoga!
Invigorate tired bodies and clear busy minds with a Being Good yoga class at your office or event! Book a one off session or a course of classes.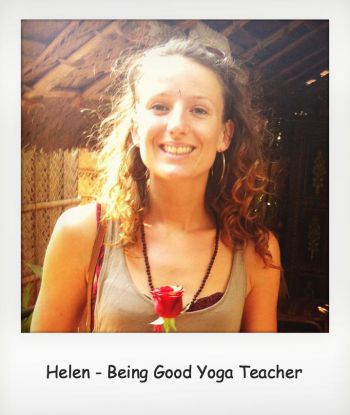 If you would like a wellbeing activity that has stood the test of time then yoga might just be the one for you. There are a variety of disciplines within yoga that have developed over the thousands of years it has been performed but we'll try to sum up a few thousand years of practise and many different schools in a sentence (focusing more on the physical rather than spiritual attributes).
Yoga is the practise of balanced body postures which along with controlled breathing build flexibility and strength.
Being Good yoga sessions are always adapted to the individuals in the class and to the focus of the session decided by you the client. Whether that is simply a taster session for beginners or specific yoga to combat stress or sedentary desk based issues. Yoga exercises bodies and clears minds and we aim to provide individuals with tools to practise individually after the session.
If needed we can provide yoga mats for the session, all we need from you is a calm space for the activity.
Yoga workshops, classes and ongoing courses for your event or company
We can provide engaging ongoing yoga classes at your workplace weekly, bi-weekly or monthly. Just book in 4 or more sessions to receive a special discounted rate – please get in touch and request our pricing brochure for more information.  Or if a one of session for a wellbeing initiative is what you are looking for we'd be delighted to supply it for you!
Being Good challenge our experts to bring a fresh perspective to all of our sessions so even an experienced yoga practitioner will find new insights and beginners will receive a fantastic introduction.